2021 New South Wales Paintball Marker Permit News
If you have been wanting to get your own paintball marker, and you live in New South Wales, congratulations. As of Dec 1st 2021, the process for getting your licence can be completed in as little as 30 minutes, and you get emailed your licence instantly!
In late 2020 Fair Trading and the Australian Paintball Industry Association(APIA) worked together to remove the categorization of a paintball marker from "Prohibited Firearm" to a sporting tool. This removed the requirements to hold a Prohibited Firearms licence!
You can now get a NSW Paintball permit by completing 2 steps: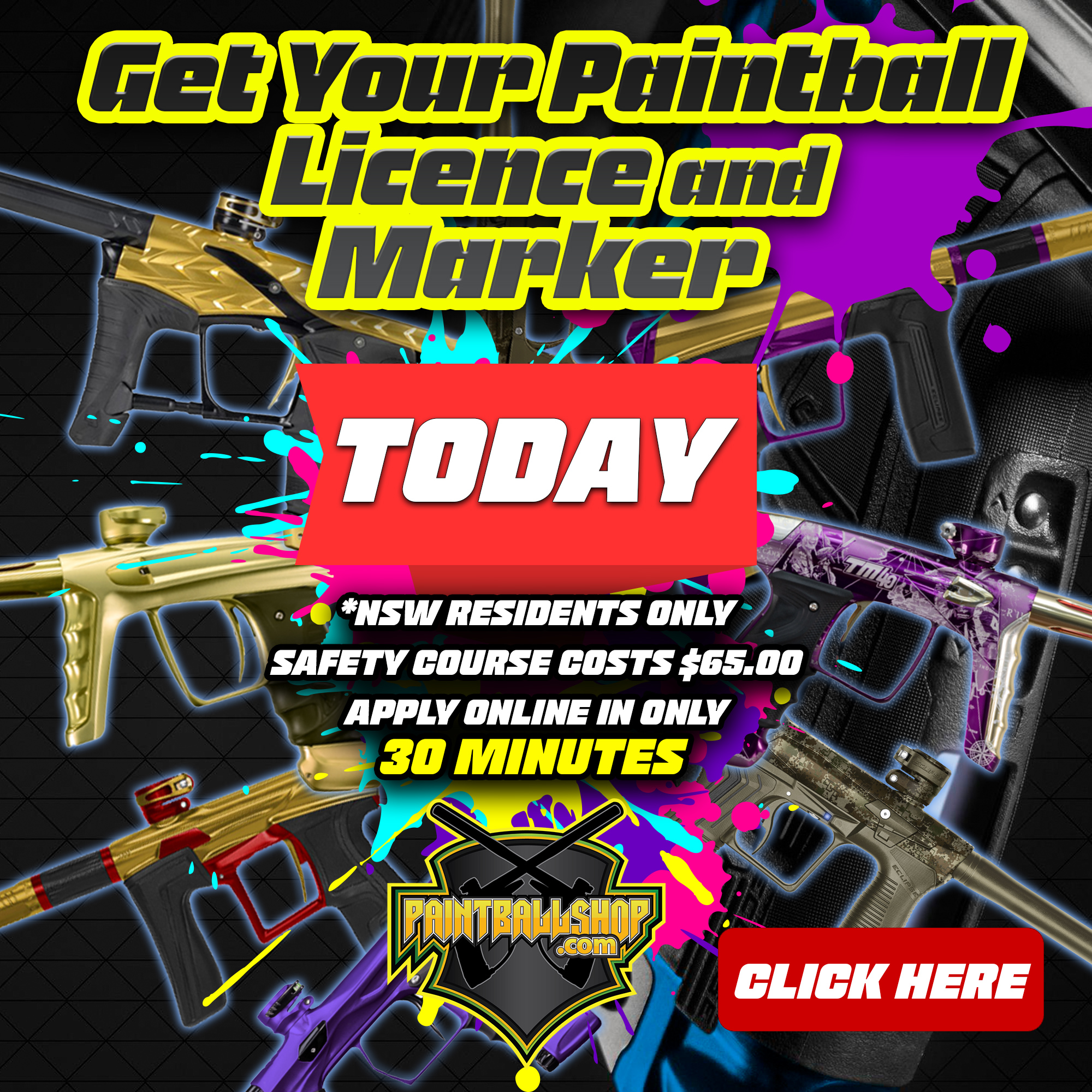 That's it! You are now able to buy as many paintball markers as you want, and there is no other steps! (i.e. PTA's or Permits to Acquire)
As a Firearms and Paintball Dealer, Paintballshop.com can send your paintball marker directly to your door after receiving a copy of your Driver's Licence, and your brand new Paintball Permit!
Owning a Paintball Marker is fun and allows you to play paintball cheaper at your local paintball park!
NSW is the first state in Australia to lead the way with this common sense legislation, and we are sure other states will soon follow. The sport of paintball in Australia has taken a massive step forward, and we would like to thank all parties involved in the removal of the archaic laws in NSW!