The fastest Mechanical Marker on the Market! Check out the raw beauty!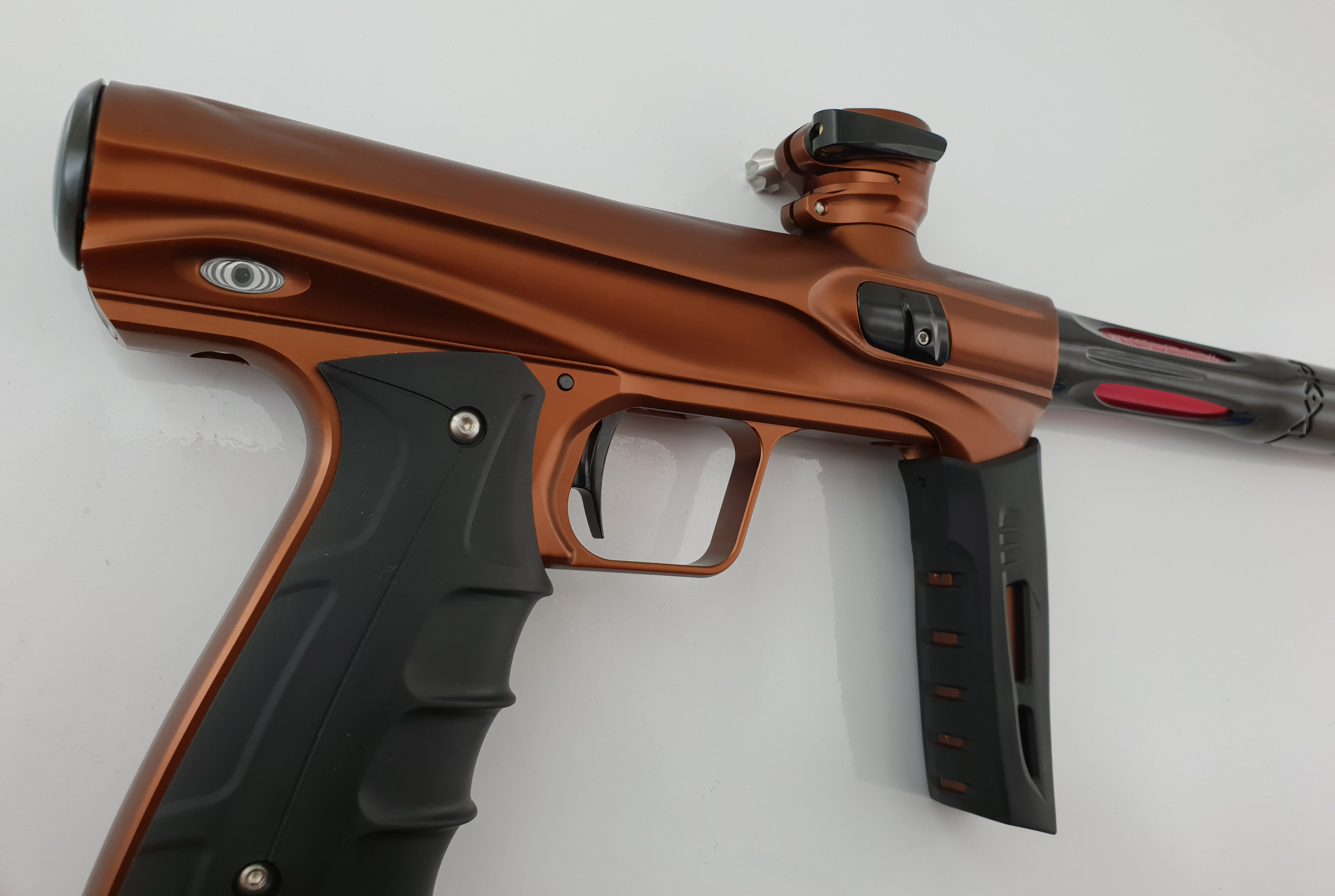 The Shocker CVO (Cam Valve Operation) is a high end mechanical paintball marker featuring a roller-actuated pilot valve and precision trigger. Unlike traditional mechanical markers that have a heavy and long trigger pull, the Shocker CVO feels just like its electronic counterpart, the XLS. The trigger pull, specifically on the CVO, is so short and light that you can't tell it's mechanical other than it being a single trigger! With unlimited adjustment points, the new Shocker CVO can be fine-tuned to any paintball player's preference. Roller bearings provide a smooth action and keep the trigger from having any sort of slop.


The Shocker CVO paintball marker functions through the use of a roller-actuated pilot valve that replaces the battery, microprocessor, power circuits, and solenoid valve. No need for a battery! This revolutionary design allows the Shocker CVO to keep most of the same features found on the XLS while still providing top notch performance in a mechanical gun.


At the front of the marker is a Freak XL barrel in autococker threading. Additional inserts are sold separately, but SP gives the user the option of purchasing different barrel inserts to provide the most accurate shot without entirely changing their barrel setup.


The Shocker CVO's spool valve design feels great and is highly efficient. The only moving part is the skeleton bolt, the same one that can also be found in the XLS. With virtually no moving parts, the CVO is able to shoot with almost no recoil at all!
Now in Stock at Paintballshop.com!